2021 Ram 1500 TRX
COMING SOON: the 2021 RAM 1500 TRX in Waterloo Ontario from Stockie Chrysler, your home for new cars, trucks and SUVs.
2021 RAM
1500 TRX
THE REIGN BEGINS
Performance Pages
A suite of customizable performance and off-road pages, designed to help tailor vehicle performance to your exact driving needs, are integrated within the massive 12-inch touchscreen.
Launch Control: TRX is the first Ram truck to be equipped with Launch Control, which regulates engine RPM and monitors wheel slip feedback to achieve the fastest possible acceleration rate.
Dashboard: Monitor instantaneous horsepower readings, steering angle measurements, personal records and more—all in a customizable dashboard.
Dyno/Engine: Measure your peak horsepower, torque and boost pressure on any run with an integrated dynamometer. Then compare it to previous records.
Vehicle Dynamics: When off-road, use the Vehicle Dynamics page to dial in the optimal steering angle, lock your axles and modulate your transfer case gearing.
Bilstein Black Hawk E2 Shocks.
The Class-Exclusive Bilstein® Black Hawk® E2 Shocks continuously adjust to changing terrain with supernatural speeds—even recognizing when the TRX has left the ground to adjust damping while airborne.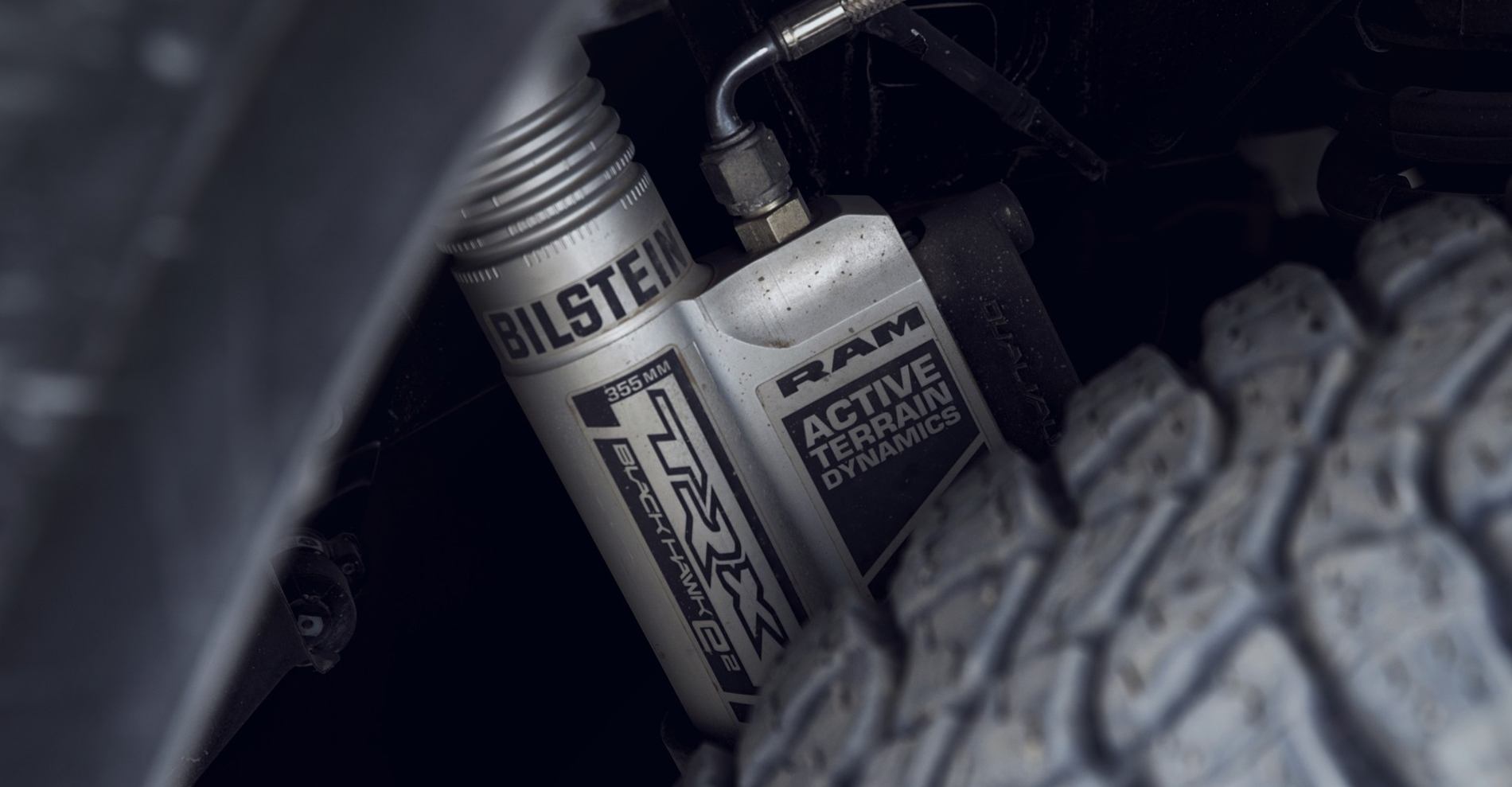 Largest Airbox in it's class.
The high-performance air induction system filters four times as much water, dirt and debris than the previous class leader, all while consuming up to 32.9 litres of air per minute.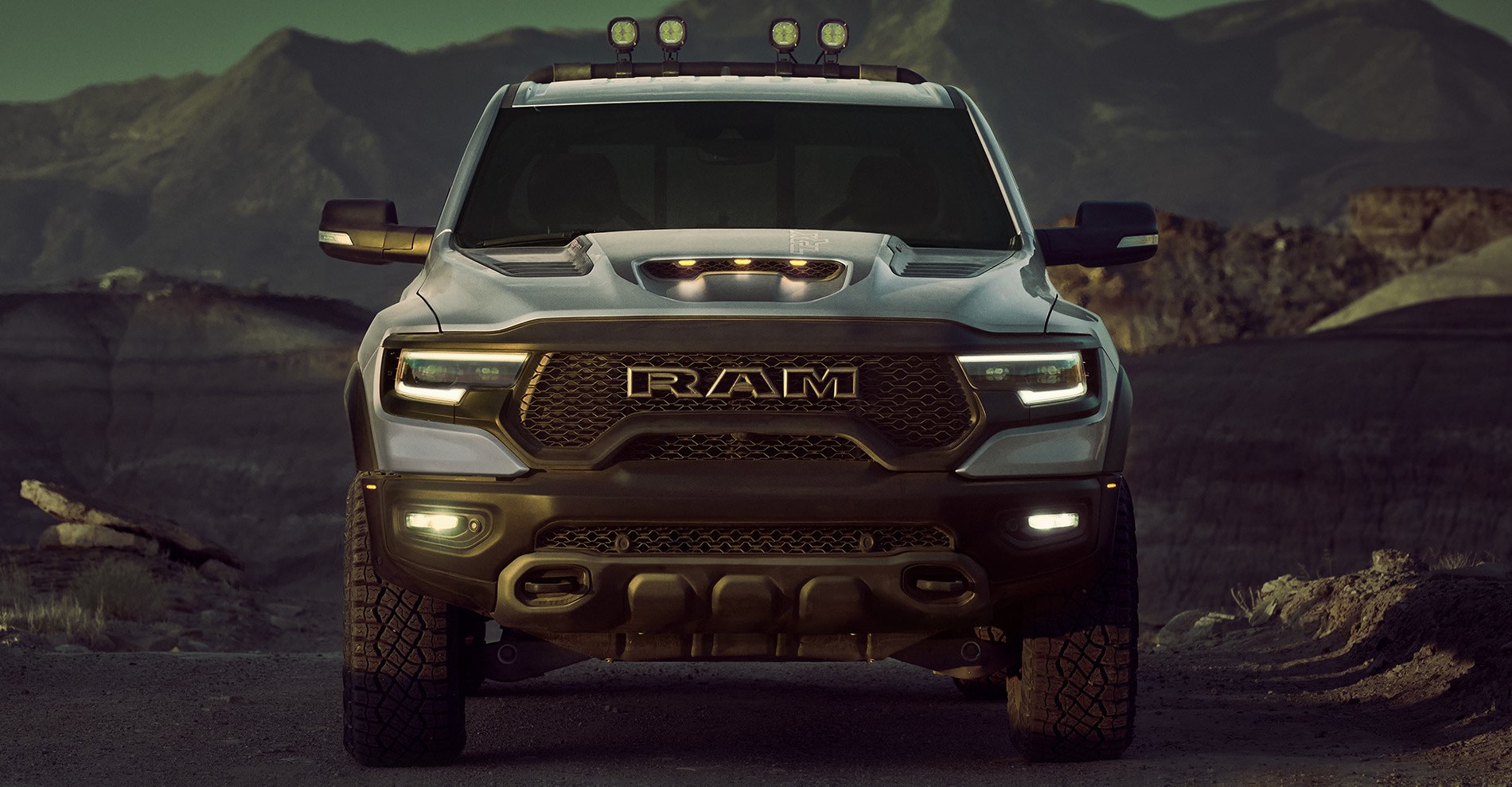 Bold Features.
A menacing grille, functional air intake scoop and flow-through RAM badge ensure unobstructed air flow to the engine. Plus, integrated amber identification lamps create a signature look.
An Adaptive Forward Lighting system comes standard on the Ram 1500 TRX with premium LED Smartbeam Intelligent Headlamps to ensure others will always see you coming.